Residential
Storage, pick up and delivery
We show up, take your tires, place them in our climate controlled storage and return them to a dedicated Tire Chalet service centre partner when you're ready to switch.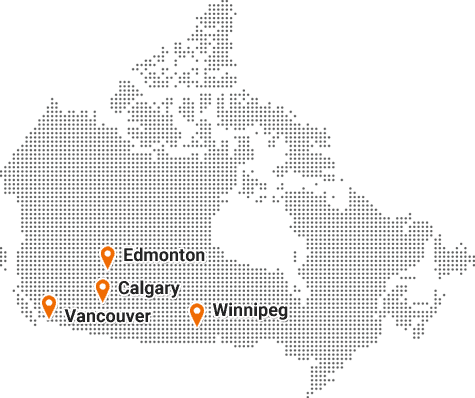 Starting at
$79.99per season
in Winnipeg
Starting at
$89.99per season
in Calgary & Edmonton
Helping residential customers with tire storage
So you've got tires stored in your garage and they are taking up space. They are awkward to maneuver around, they are dirty, you're tripping over them, and you could use the space for something else. There is a better solution than storing them yourself.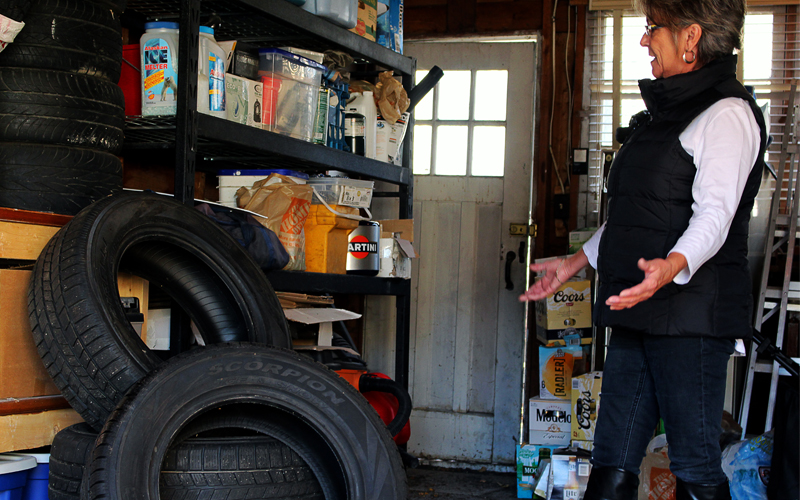 Also, did you know that storing those dirty, dingy tires in a non-climate controlled environment makes the rubber 100% more likely to crack from moisture changes in the air, making the tire more likely to blow out randomly? That's a scary thought!
Let the tire storage professionals take care of you!
You deserve peace of mind. We are confident you would much rather the convenience of having us pick up your tires at your home, transport them to our secure warehouse, clean them, store them, and transport them back to your mechanic shop to put them back on your vehicle in the spring. We'll even If you want to know exactly how our service works, click here.
For those who already realize the benefit of this service, click here to take the first step. We will pick up, clean your tires and store them in our secure warehouse. When you are ready to have the tires put back on, we will transport your tires to wherever you want to have them put back on.
Your safety is a priority of Tire Chalet
The safety of you and your family is of utmost importance. You will have peace of mind knowing professionals are assessing the tires you and your family count on every day. Doing this will all but prevent a disastrous random tire blowout while driving. We are passionate about your safety and your tires! It's that simple.
Simple 6 Step Process to Working with Tire Chalet

Step 1
Call Tire Chalet at 1-855-487-TIRE or use our online form below to get started!

Step 2
Book an appointment for pick-up.

Step 3
Our Tire Chalet team will arrive on time, assess your tires, take photos, and roll them into the truck. We'll leave you with contact information in case you need your tires in a pinch!

Step 4
Our team will transport your tires to our secure warehouse, wash them, and store them as a set.

Step 5
Our warehouse team does a full "Tire Report". We'll give you a report about current tread wear, tread depth, and any air leakage points.

Step 6
At the end of the season, when you want your tires put back on, call us back at 1-855-487-TIRE or use our online form below to have us transport your tires to a dedicated Tire Chalet service centre partner in your neighbourhood.
Contact Your Local Tire Chalet Location Today