Calgary
Tire Storage in Calgary
Residential and commercial tire storage for Calgary and surrounding areas that eliminates the need to store your tires in your garage that can simply be such a nuisance.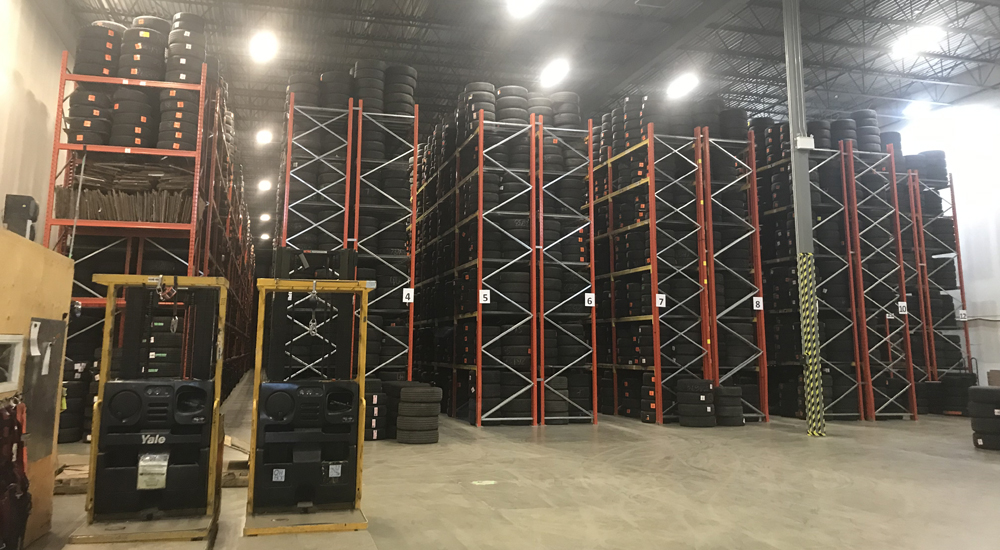 It's easy to trip on them. You get dirty just touching them to move them. They can be very heavy. They take up too much space in your garage. Not to mention, storing them yourself in a non-climate controlled environment could cause your tires to dry out and crack, leaving them susceptible to blowout while driving.
Servicing over 400 accounts across 3 Provinces, starts with the reliability of the Tire Chalet warehouse.
Our Calgary tire storage facility proudly features the following:
Fully insured premises with remote video surveillance and motion recording
ESFR (Early Suppression Fast Response) rated sprinklers
Conveniently located climate controlled environment
Span over 30,000 square feet
Large wash bay for pressure washing tires and rims with hot water and soap
State of the art scanning technology to inventory every set
A comfortable office and meeting room